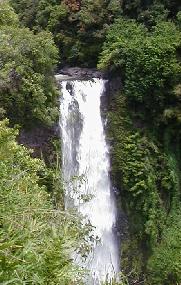 ---
Alan and Jonna's Summer vacation to Maui
Never one to turn down an opportunity to travel, we jumped at the chance to visit Maui with Alan's parents in the summer of 2002. Thanks so Mavis and Howard for making their time share condo available and thus make the trip possible.

Here are some of our photos from the trip.

1) Feral cats living in the woods around Iao Valley State Park.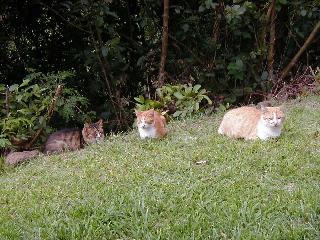 2) Jonna and Alan at the Iao Needle the main attraction at Iao Valley State Park.
>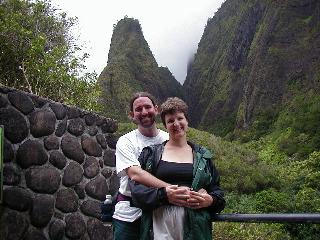 3) Brenda and Harvey at 200 ft high Makahiku Falls which we could see on a hike in Haleakala National Park at Oheo Gulch the end of the road to Hana.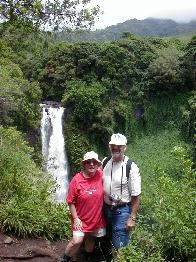 4) Harvey looking at Pailoa Bay after our picnic lunch at Waianapanapa State Park near Hana.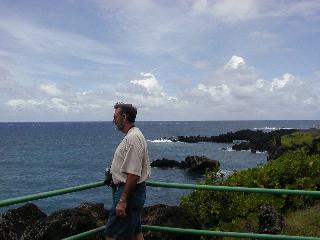 5) Jonna on a black sand beach in Waianapanapa State Park.
6) Our very own beach near Kapalua, HI!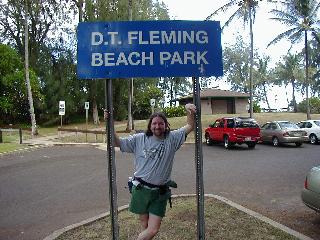 7) The four of us having an incredible dinner at Mama's Fish House at Hookipa beach.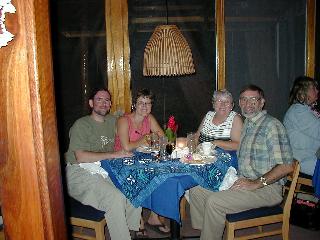 8) Getting ready for sunrise at Haleakala National Park. It was cold and crowded up on the top of the volcano.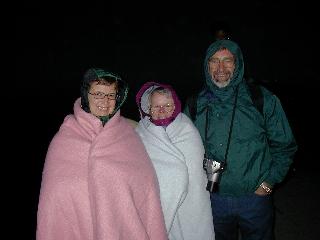 9) The sunrise over Haleakala crater.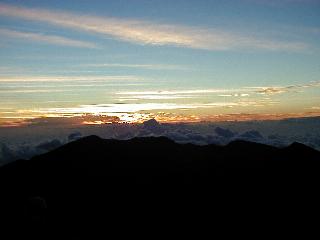 10) Jonna getting ready to snorkel with sea turtles at "Turtle Town" just off the west coast of Maui. (Snorkeling trip arranged through Trilogy Excursions.)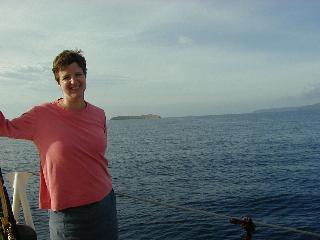 11) Jonna and Brenda walking under the huge Banyan Tree in the city park of Lahaina, HI.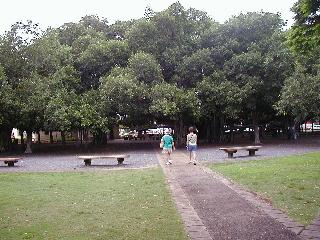 12) The Carthaginian in Lahaina Harbor, once a whaler, is now a mediocre floating museum.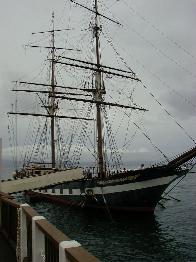 Return to Alan and Jonna's Travel Page

Return to Alan's Home Page
---
Alan Fleming