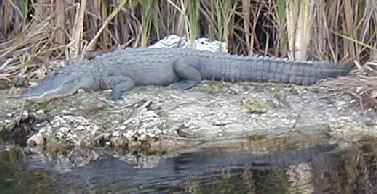 ---
Alan and Jonna's Florida Trip to the Florida Keys and Everglades
After a large Christmas family gathering in Crestview, FL we loaded into the Fleming 40ft long RV and headed south. Brenda and Harvey, Alan's parents, joined us on this Everglades and Keys adventure.

Here are some of our photos from the trip.

1) An Osprey nesting on a sign as we take a boat trip through the 10,000 Islands area of the Everglades National Park.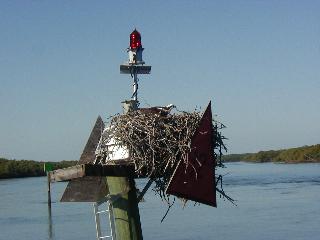 2) Roadside gator sighting along US-41 (aka Tamiami Trail) near H.P. Williams Park in the Evergades.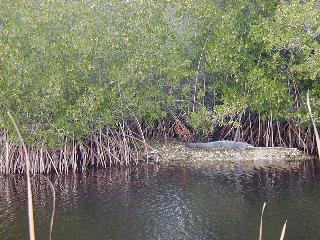 3) An Ahinga drying its wings in the Everglades.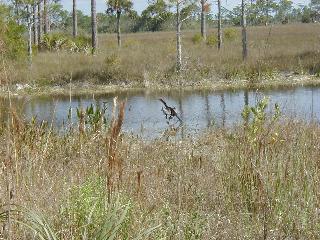 4) When many people hear that the Everglades are a swamp, they probably think of dark forests, vines, cypress trees and deep mud. Instead, its a 40 mile wide slow moving river mostly filled with saw grass, shallow water and small clusters of low tree covered islands.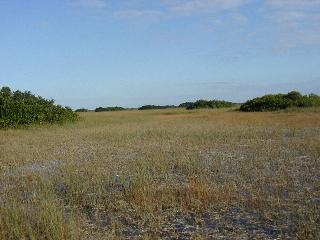 5) Gator...up close in the Everglades. There are alligators *everywhere* but they don't bother you if you don't bother them.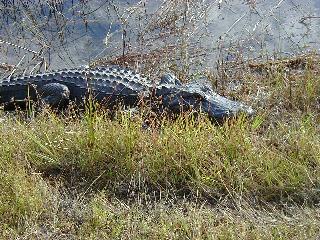 6) The Shark Point Overlook tower. This observation tower is only accessible by a National Park run tram system.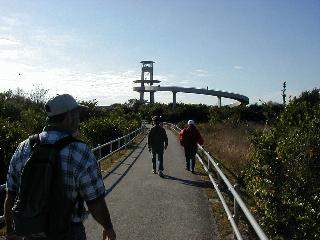 7) Jonna and Harvey at the Shark Point Overlook tower in the heart of the Everglades.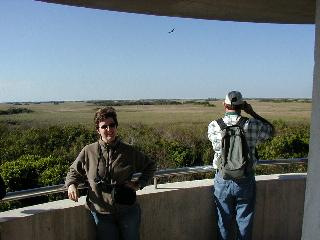 8) Its the end of the hike on this trail.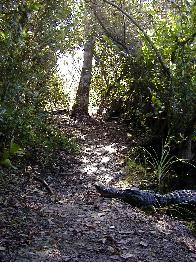 9) A rare Purple Gallinule bird walking on the lily pads in a roadside trough as seen on the tram ride in Shark Point.
10) Alan on our rented Kymco scooters (from the Moped Hospital) outside the Key West cemetery.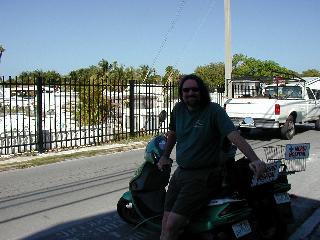 11) The front of Ernest Hemingway's house in Key West, now a privately run museum and the home to the decendents of his cats.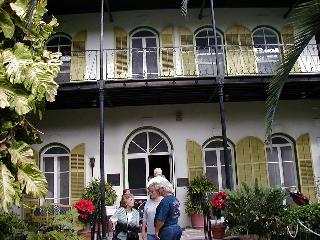 12) Jonna with one of the six-toed Hemingway kitties at the Hemingway house in Key West.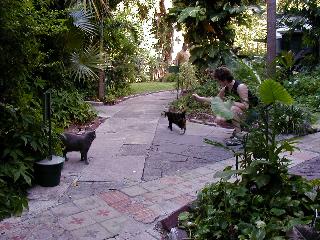 13) Jonna and Brenda on the beach at Bahia Honda State Park.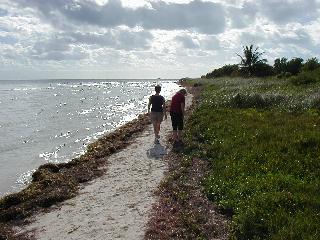 14) One of the endangered key deer. The photo doesn't have much for reference so its hard to tell these deer are only about 30 inches tall.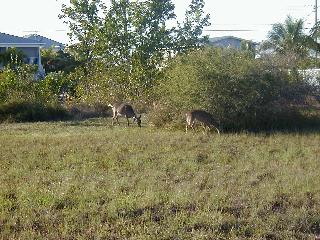 15) Sea kayaking through a mangrove forest with Big Pine Kayak Adventures on New Years Eve day. Tour Guide Bill Keogh was incredible!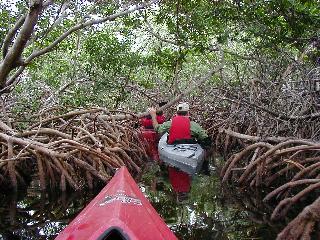 16) Coming out of the mangrove forest on No Name Key.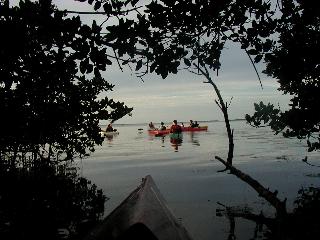 17) Jonna at sunset in the sea kayak just off Big Pine Key.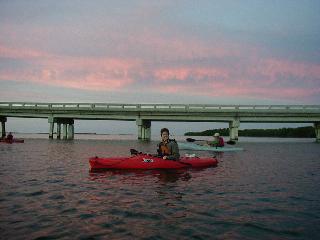 18) A large school of huge tarpon living under a dock and accepting donations of fish food bought at Robbie's Pier. Some of these tarpon where six foot long. Big fishies!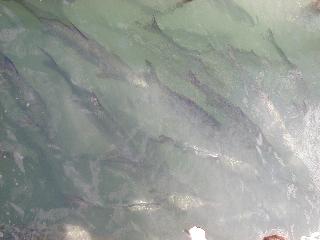 19) A Great Egret waiting for us to finish lunch on Marathon Key.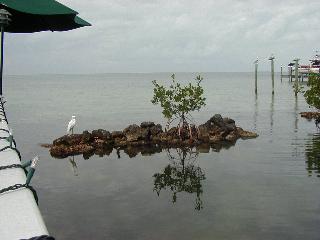 Return to Alan and Jonna's Travel Page

Return to Alan's Home Page
---
Alan Fleming