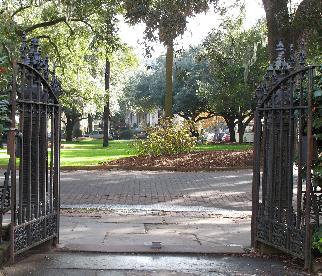 ---
Alan and Jonna's Holiday vacation to Savannah
The destination for our annual holiday trip for '05 was historic Savannah, GA. I have a cousin that lives there, so we had an inside line on things to do. We stayed out on Tybee Island so we could chose between hanging out on the beach or going into town to see things. We saw lots of beautiful parks and squares, visited lots of great museums and ate way too much food.

Here are some of our photos from the trip.

1) Fountain in the garden of the Andrew Low House.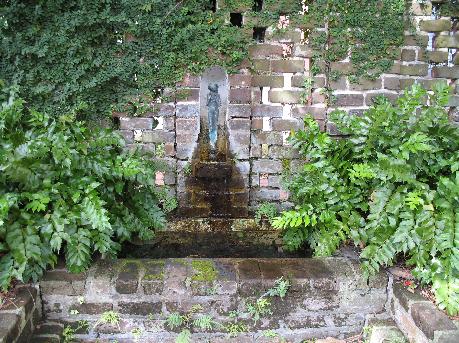 2) Walking through Forsyth Park.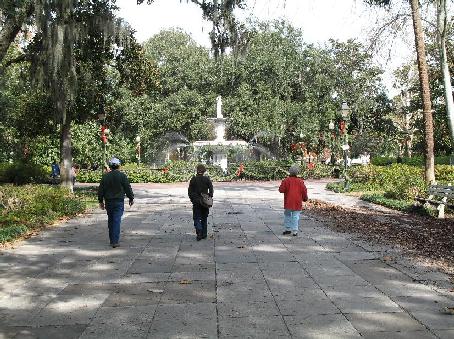 3) An alligator looking for some sunshine in the Savannah National Wildlife Reserve.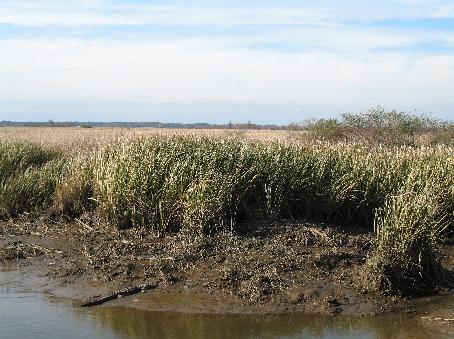 4) Wild ducks in the Savannah National Wildlife Reserve.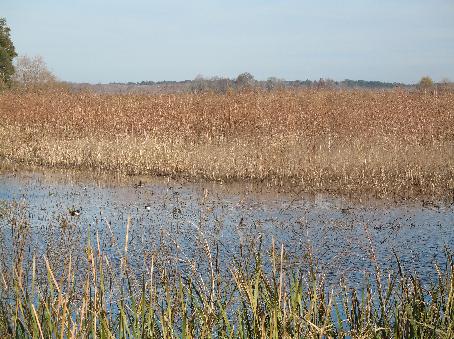 5) The lunch table at Wilkes House.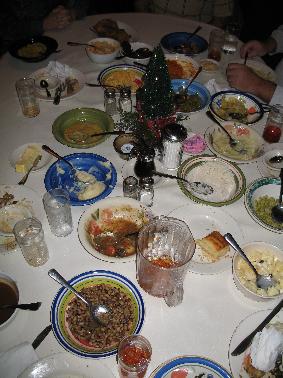 6) The Savannah River as seen from the River Walk.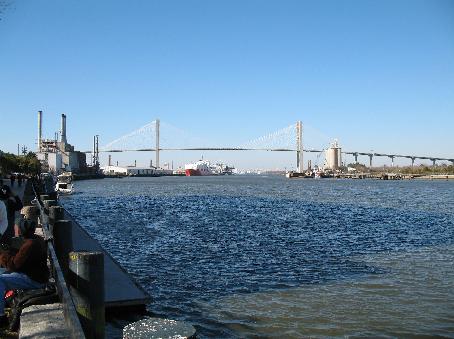 7) The Waving Girl statue along the Savannah River Walk.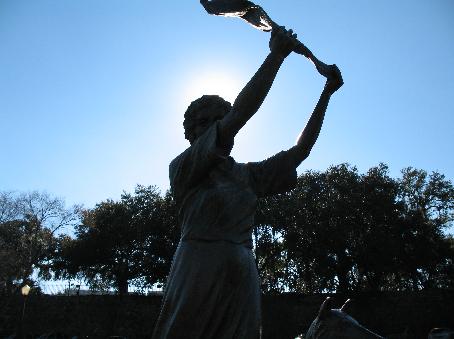 8) Jonna hanging out on the Savannah River Walk.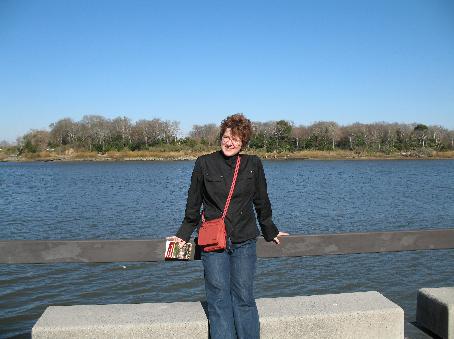 9) Jonna and my parents doing their Forrest Gump impressions in Chippewa Square.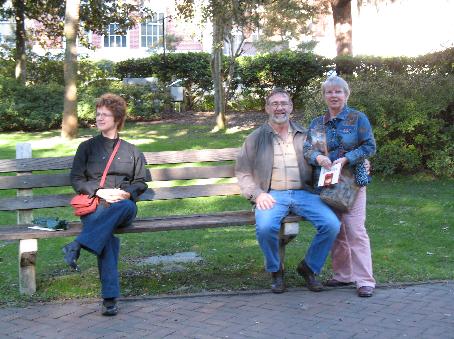 10) The first-order Fresnel lens in the lantern room of the Tybee Island. lighthouse.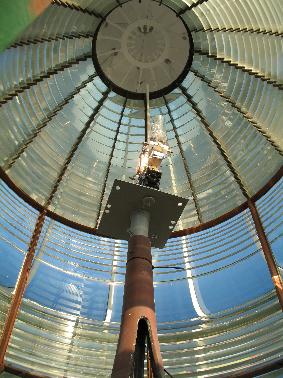 11) The 154 ft tall Tybee Island Lighthouse.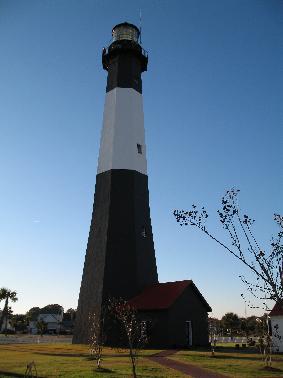 12) The demi-lune and moat at Fort Pulaski.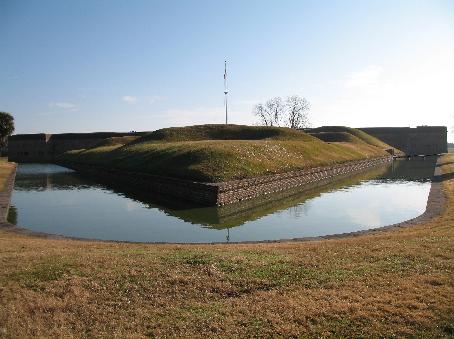 13) One of the cannons on display at Fort Pulaski.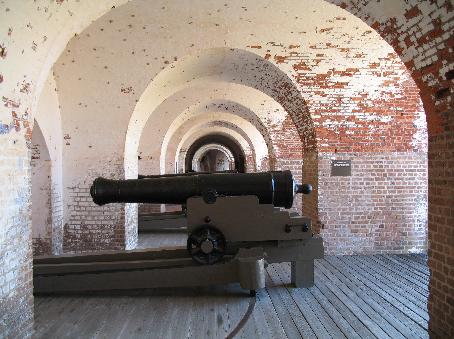 14) The battered eastern wall of Fort Pulaski still showing the damage of the bombardment of 1862.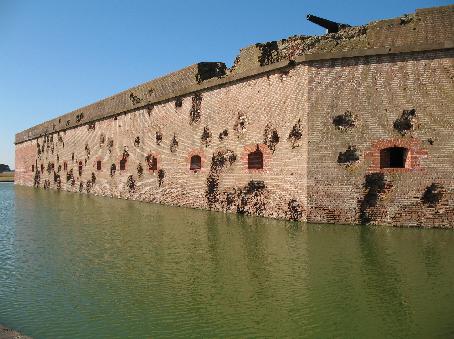 15) The earlier built and smaller Fort Jackson that is just outside Savannah.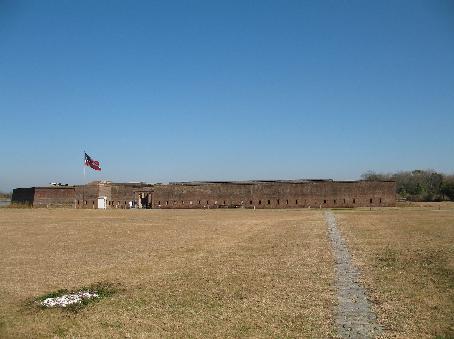 16) The Telfair Art Museum has a small but extensive collection including these Tilgner statues from 1884.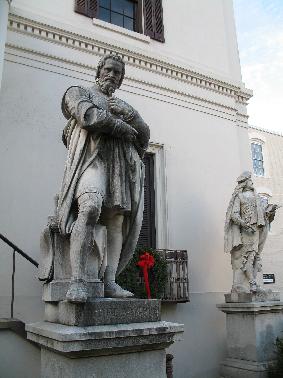 17) My Dad and I went to the Mighty Eighth Air Force Museum but didn't have enough time available to do it justice. This photo shows just a small part of the main gallery.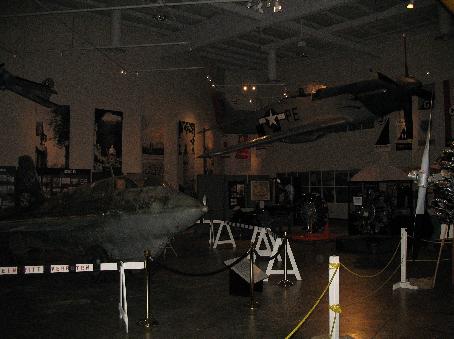 18) We did a couple of historic house tours and liked the one of the 1819 Owens-Thomas House best.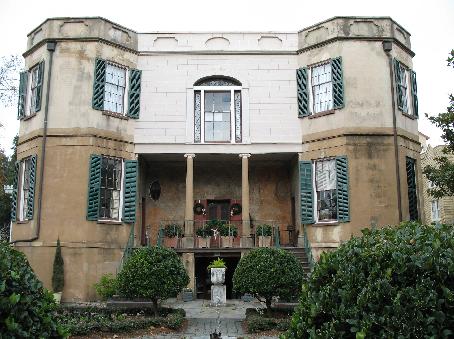 19) Jonna always likes to vacation at the beach so she enjoyed walking around on Tybee Island.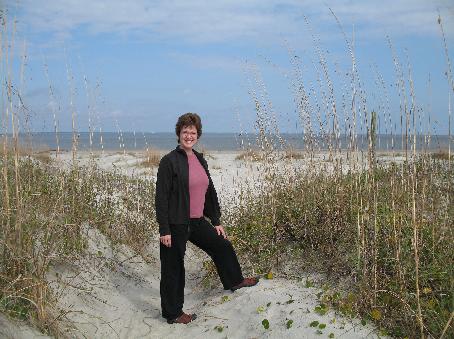 20) This is a view down onto the beach from the top of the Tybee Island lighthouse.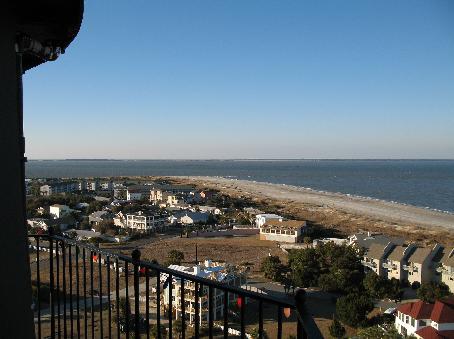 Return to Alan and Jonna's Travel Page

Return to Alan's Home Page
---
Alan Fleming