---
Alan and Jonna's New York City, NY trip
For Jonna's birthday present, we took a weekend trip to NYC to explore the museums. We flew out after work on Friday and then spent all day Saturday going to museums and galleries. We finished off the day with a dinner joined by some friends and family. Sunday morning we headed back to the museums before grabbing a quick lunch with a friend and heading to the airport for the return flight to Colorado.

Here are some of our favorite photos from the trip:

1) We started off our art crawl with a visit to the amazing Metropolitan Museum of Art. The Met is one of the most treasured art collections in the world and can easily be overwhelming so we just picked a few sections to explore.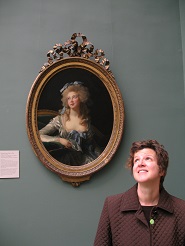 2) After the Met we hit the nearby Guggenheim and then headed to The Frick Collection. Jonna had done a art history study trip to the Frick while getting her art degree but this was Alan's first visit. Wow, what a spectacular location and an impressive collection!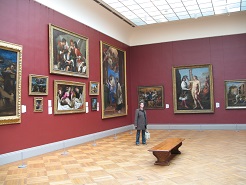 3) A day of art museum hopping can get tiring so a quick stop at a tea shop for a cup of caffeine and a little bite provides the necessary pick-me-up to keep hittin' the museums.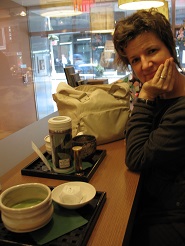 4) We aren't in the mountains any more! NYC is such a verticle experience compared to our home in Colorado.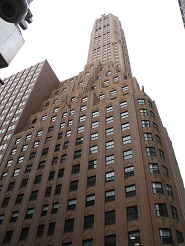 5) The view out our hotel window. Again, a very different cityscape than the one offered by our small town of Nederland.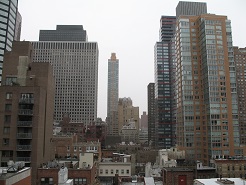 6) No trip to NYC should end without walking through Central Park. It was cold and windy but Jonna still looked the part strolling the walkways in the park.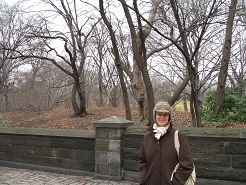 Return to Alan and Jonna's Travel Page

Return to Alan's Home Page
---
Alan Fleming