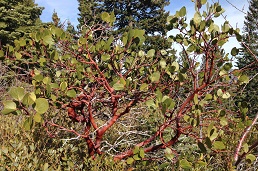 ---
Alan and Jonna's 2014 Graeagle, CA trip
Our sixth annual trip to spent New Years Eve with Jonna's brother and his kids at a cabin in Graeagle, CA was another fun one. With two of our group recovering from knee surgeries we weren't as active as we have been over the past few years. Still, we got up to Johnsville for our traditional visit there (and to do a token sled run), we did a hike through the redwoods and we drove to nearby Quincy to see where Brianna will be starting college next year. In addition to those excursions, we also spent a lot of time in the cabin cooking, playing games and sharing stories...together. And that is really the whole point. As always, even though part of our trip was during the last few days of December, we're counting it as a 2014 trip since this is how we have started out the new year for the past few years.

Here are some of our favorite photos from the trip (each photo is a thumbnail linked to a higher quality picture.):

1) Rosie, on one of the hillsides at Plumas-Eureka State Park. In the past we've sledded here but, as you can see, there just wasn't much snow in the Sierras this year.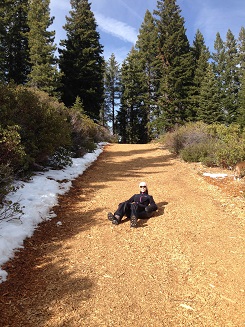 2) It took some work but we finally found a tiny little trip of rock hard ice that was slippery enough for a single sled run. Here, Jonna does a token run, just to keep up the tradition of sledding on our annual Johnsville excursion.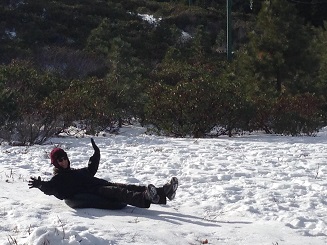 3) The warm, sunny weather did provide nice lighting for a family photo. Here are Rosie, Jonna, Jamie and Brianna catching some rays in front of the old ski lodge at Plumas-Eureka State Park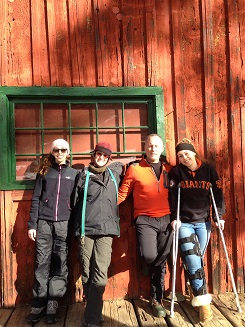 4) For New Year's Eve day Jamie took Jonna and Alan out for a hike through the nearby forest. We left from the cabin and after just a short walk we were up in the majestic redwoods. It was icy in spots but it was still a beautiful trail.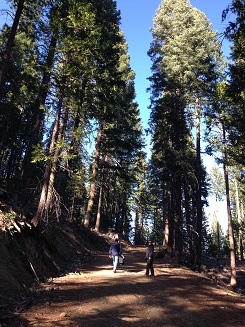 5) In addition to being a scenic hike it also had the advantage of being empty. We didn't see a single soul while we were out.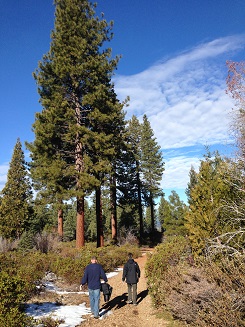 6) Our final trip out from the cabin was a drive over to nearby Quincy to see the horses that Brianna takes care of during her summers working in Graeagle and to see Feather River College where Brianna will start school in 2014.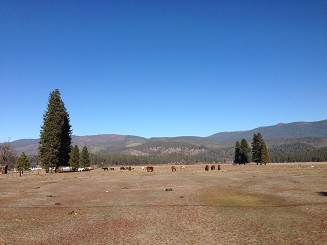 7) This is Brianna with Bambi, the horse she plans to train during her Equine Studies program. We baked cookies for all the horses and spent some time out in the pasture feeding (and petting) them.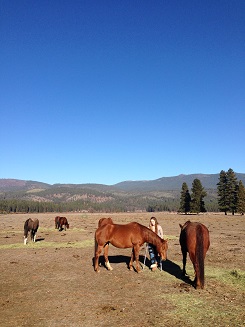 Return to Alan and Jonna's Travel Page

Return to Alan's Home Page
---
Alan Fleming