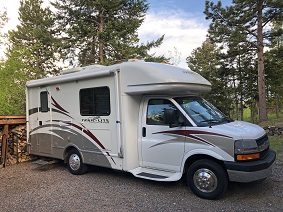 ---
Jonna and Alan's RV trip to California
After our successful first outing in the RV, both in terms of seeing family and avoiding COVID, we immediately decided to give it another try. This time driving to California to spend time with Jonnna's brother Jamie and his family in Oakland. We left in mid-July and drove straight across Utah on I-70, then turned off onto US-50 (The Loneliest Highway in America) a took it part way across Nevada before settling down for the night at a truck parking area in Ely. The next day we made it the rest of the way across Nevada and into California. We stopped mid-day in Sacremento to drop off a birthday gift to our niece Brianna and then continued to Oakland. We spent a week in California which included a birthday party for our grandniece and grandnephew, helping Jamie build a stone wall in his backyard and lots of hiking with niece Rosie. When we left Oakland Jamie and Rosie followed us to Graeagle, CA where we stayed for a long weekend to enjoy some hiking in the Sierras. Once we left California we went back across Nevada and Utah but this time we took I-80 all the way into Wyoming. We then stopped in the Snowy Range where we met up with our friend Todd for a couple of days in the Snowies before finally returning home.

Here are some of our favorite photos from the trip (each photo is a thumbnail linked to a higher quality picture.):

1) Once again we didn't take very many pictures but did snap a few photos on one of our first hikes. A loop through the Oakland Hills on the MacDonald Trail with our niece Rosie.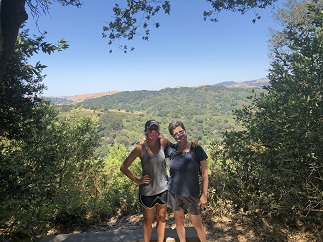 2) We were excited to spend time with our niece Brianna's twins while we were in California. Brianna and Q brought them to Oakland so we celebrate their first birthday. Grandnephew Quess is always a little tentative but seemed happy to spent time with Auntie Jonna.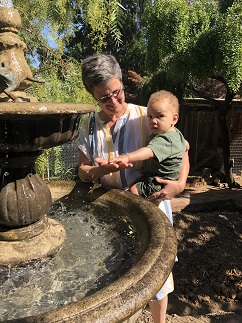 3) Grandniece Amara is much more outgoing and Jonna had her dancing in no time!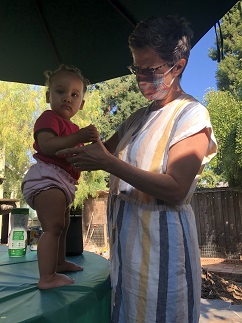 4) No birthday party is complete without cake!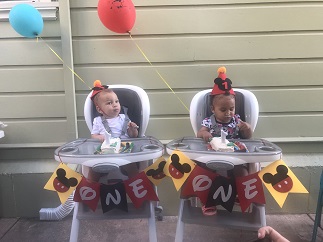 5) We also had a chance to spent time with our nephew Larkin including this hike, again in the Oakland Hills, but this time on the West Ridge trail.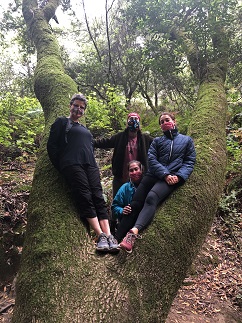 6) Sister-in-law Kelly joined us for a hike in Tilden Park. Unfortunately, I didn't get any good photos with her in them so this shot of Jonna hiking ahead of our group will have to do.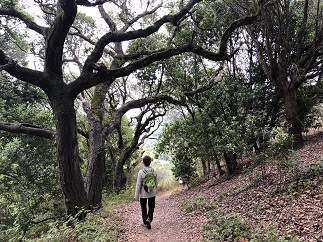 7) Near the end of our visit we made a trip into San Francisco to walk on the beach and check out the Land's End trail. Rosie joined us and afterwards we grabbed take-out from a restaurant and found a park where we could sit in the sunshine and enjoy lunch together.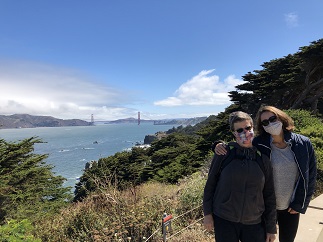 8) We've had a long tradition of spending time with brother Jamie and his kids in the Sierras so Jamie and Rosie made the drive up to Graeagle and spent a few days hiking with us. Our first hike was to beautiful Long Lake.

9) For Alan's birthday headed back out for another hike, this time to Jamison Lake. We all went for a swim in the chilly lake - a memorable way to celebrate!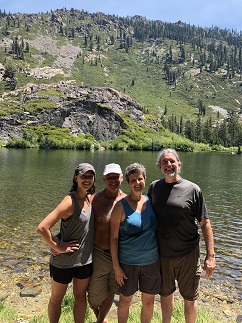 10) While camping in the Snowy Range on our way back to Colorado Todd and Alan went for a hike to Heart Lake. The wildflowers were exploding so it was a great hike even despite the rain that started mid-way through the hike.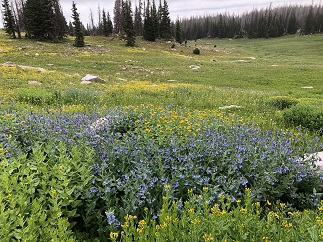 Return to Alan and Jonna's Travel Page

Return to Alan's Home Page
---
Alan Fleming