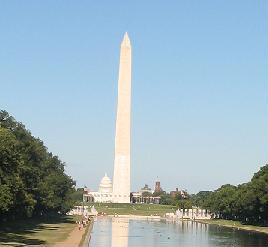 ---
Alan and Jonna's trip to Washington, DC
For Jonna's birthday, back in Feburary, we'd decided to go to Washington, DC to spend a weekend checking out art museums. Despite being travelled out, after back-to-back trips to Mongolia, Kyoto, Japan, and Yosemite, CA Jonna rallied and we flew into Herndon, VA after work on a Friday. For Saturday and Sunday, we both went into DC and did the marathon of museum visits. Then Monday and Tuesday, Jonna went in by herself while Alan went to work at TWC's Herndon office.

Here are some of our favorite photos from our trip to Washington, DC:

1) Despite it's simplicity, maybe even because of it, the iconic Washington Monument is beautiful. With everything that has happened over the past, say eight years, we're not particularly patriotic at this moment in time. However, it is still little exciting to stand on the Mall and see these famous landmarks.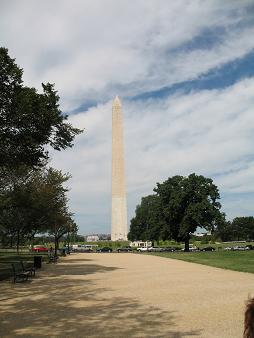 2) The main focus of our DC trip was to visit the fantastic National Gallery of Art. Went spent most of Saturday and half of Sunday going through the entire collection. This is Jonna just before diving in first thing Saturday morning.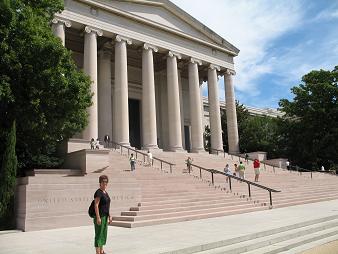 3) After a morning of admiring classic European art, we decided to walk across the Mall to the National Museum of the American Indian. It was kind of surreal to be so casually looking at the Capital... the very symbol of our democracy. Fortunately, Alan fought back the urge to go pound on the door and tell the folks inside what he thought of their work!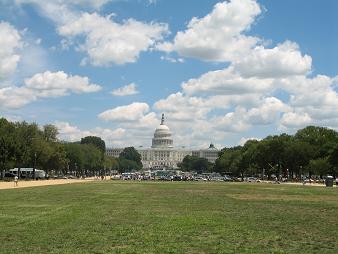 4) After an afternoon of enjoying even more art, we walked the length of the Mall so we could see the monuments at the west end. This photo was taken at the World War II Memorial, a crowded and bussling set of pools, founds and carved marble. This quote by Truman still seems as true as when it was first spoken.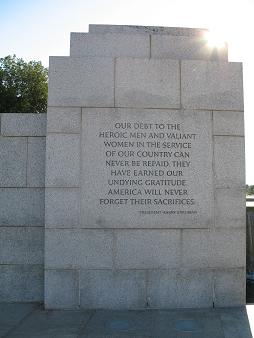 5) We also walked over to see the Korean War Memorial...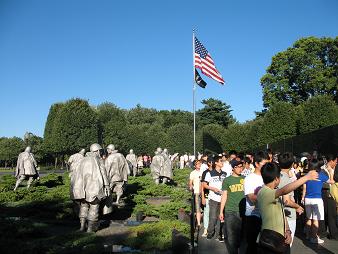 6) ...and the Vietnam War Memorial.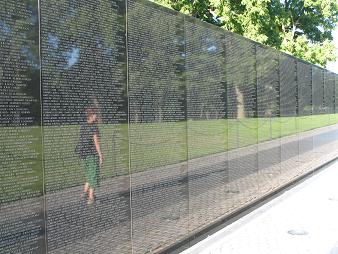 7) We went back into DC on Sunday and, after another morning roaming the National Gallery of Art, had a picnic lunch in the National Gallery's sculpture garden. This Miro sculpture is one of the many on display there.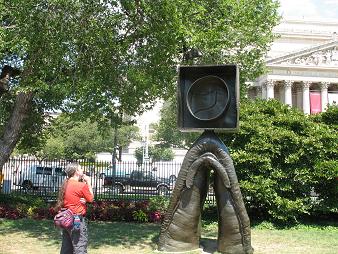 8) Sunday night we had a wonderful dinner with Jonna's cousins Ali and Margaret and with Jonna's Aunt Clara.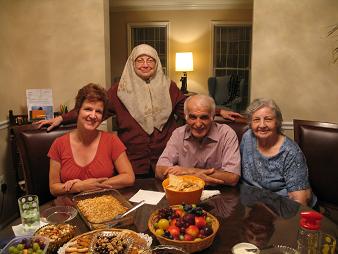 Return to Alan and Jonna's Travel Page

Return to Alan's Home Page
---
Alan Fleming