Author: site admin
Category: Uncategorized
Happy Holidays to everyone!
Its been a busy and exciting year. Work has been crazy but it looks like our products will roll out in 2005 so we will see some success after three long years. Jonna and I did lot of traveling which, as always, was the highlight of our year: motorcycling in Italy, hiking in Moab, visiting friends in Chicago, an anniversary weekend in Crestone, CO and trips to visit family in Florida and California. I helped a friend at some of the local MRA races with his Ducati 999 and maintained my race obsession by watching nearly all the MotoGP, World Superbike and AMA races on SpeedTV. I made it down to watch the AMA races at Pikes Peak International Raceway. I also got in 6000 miles of riding, including a great weekend DP ride with my buddy Todd. I'm looking forward to more of the same in 2005!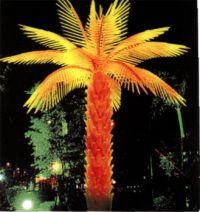 We are heading to Florida for Christmas, then going over to New Orleans with my parents to enjoy the Big Easy for a few days. As a result I won't be posting any new content to the blog until after New Years Eve. Its also possible that dorje will have a problem while we are away and our housesitter won't be able to fix it, so don't be surprised if dorje.com becomes unreachable.
Have a safe and happy holiday!
[image from www.christmaslightsetc.com]